↑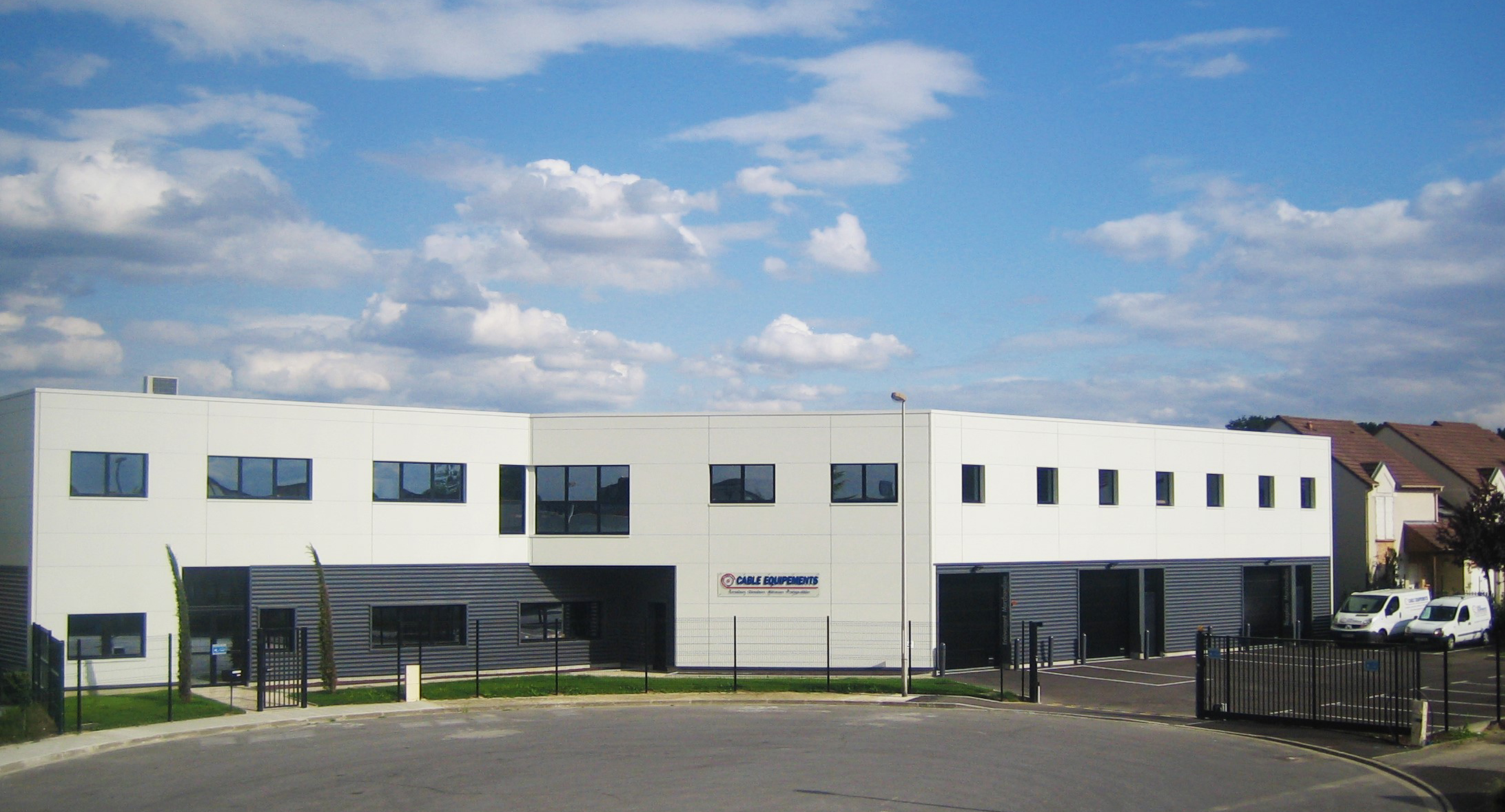 CABLE EQUIPEMENTS is a French company established in 1996 and located 25 km from Paris.
As the name suggests, CABLE EQUIPEMENTS manufactures and sells cable equipment (not cables)
Actually, our equipment does not only apply to electric cable alone, but to all long winding products:
     - steel cable
     - tubes, sheaths
     - hydraulic hoses
     - ropes, straps
     - etc ...
Our choice:
     - to define a range of professional technical products
     - to become experts in the sector
     - to present the most complete offer
     - to always be innovation oriented
     - to provide a quality commercial service: technical expertise, responsiveness, friendliness
     - to ensure the availability in stock of most products.

 
Thus, our historic business is CABLE MAINTENANCE
= all materials needed for
     - STOCKING
     - UNWINDING
     - MEASURING
     - REWINDING
cables, in drums, spools or coils,
and up to 10 tons.

 
WINDING MACHINES are a specific division of this business.
Safety is our top concern. For the machines we manufacture, we are not satisfied with CE self-certification, we established this certification under the supervision of BUREAU VERITAS.
Our after-sale service ensures the initial operation, repairs, supply of spare parts.
It also offers a MAINTENANCE-SAFETY agreement (i.e. an annual preventive visit with user training).
We then developed our range for CABLE PROTECTION
= all CABLE PROTECTORS to install on the ground, for
     - the passage of PEDESTRIANS
     - the passage of VEHICLES of up to 44 tonnes.
We have one of the largest cabling stocks in Europe.
Next, it was the turn of the AUTOMATIC ALERT WINDERS
= all spring rewinders with
     - ELECTRIC CABLES, of all kinds up to 25 mm²
     - TRANSMISSION CABLES
     - TUBES FOR AIR, COLD WATER, HOT WATER AND HIGH PRESSURE, LUBRICANTS, DIESEL, AdBlue
     - TAPES and CHAINS, for signalling.
Including for special applications (ATEX, recharging electric vehicles, recharging batteries, torches, winders with torches, balancers, automatic extension).
Our range includes more than 500 models.
The European manufacturing of all our winders is the guarantee of their quality, of their durability and safety (CE certification).
Finally, we propose a range of materials for CABLE WIRING and PULLING:
     - CABLE DRUM TRAILERS
     - PULLEYS and ROLLERS
     - Fibreglass PULLING NEEDLES
     - KELLEMS GRIP
     - PRE-WIRING MACHINES.
Some materials are offered on LOCATION as well:
     - cable drum trailers
     - unwinding rods
     - cable protectors for the passage of vehicles.
Our customers thus represent various activity sectors: building and construction, industrial, events, services
We supply large distribution, construction and industrial groups.
We sell in all European countries and in many countries in the rest of the world (our sales agents speak English, German, Spanish and Portuguese).
We exhibit at many trade fairs in France, Germany, The Netherlands and Spain.